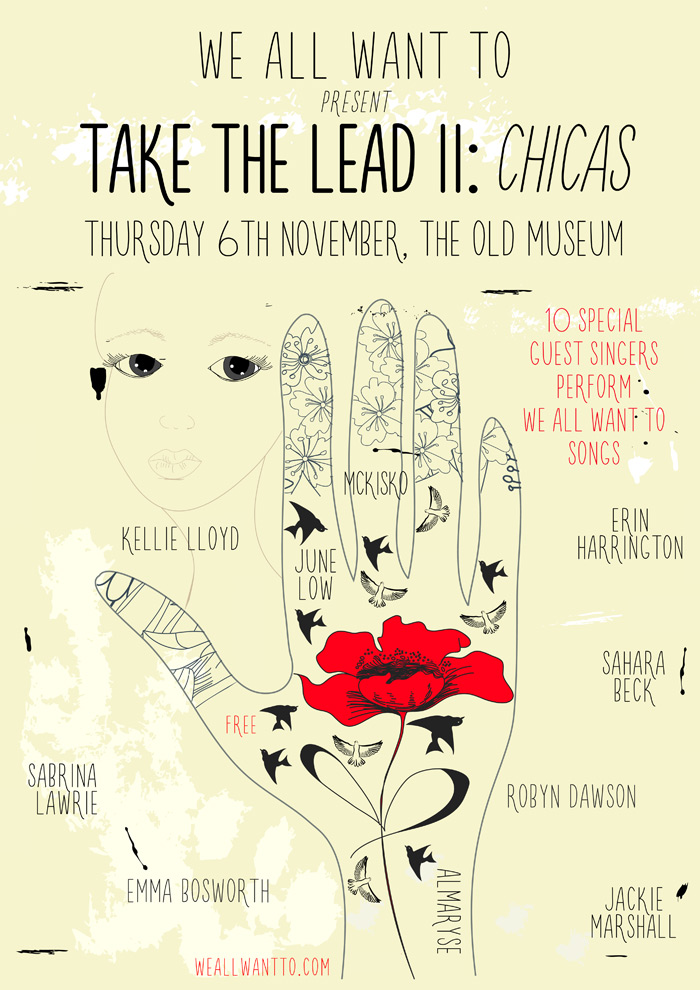 We return to our tradition of passing-the-microphone for a one-off show at The Old Museum on Thursday 6th November. "Take The Lead II" will feature 8 guest singers, all of them local, contemporary, sassy and – female. Guests will re-interpret 2 of our songs each in varied, spontaneous, new and unexpected ways.
The spotlight will be on Brisbane artists, bands and songs – a celebration of the rich musical heritage of the city, over 90 minutes. At any one time, there will be the five core members of WE ALL WANT TO plus the guest singer and additional musical guests as required. It's going to be "a unique and memorable evening of outstanding performances, great songs and a rich, absorbing musical experience".
If you liked last year's TAKE THE LEAD, you're gonna love this. It's free entry too!
The Guests: