Arron Bool: Guitar. Skye Staniford: Voice & Guitar. Dan McNaulty: Drums. Tim Steward: Voice & Guitar. Scott Mercer: Bass.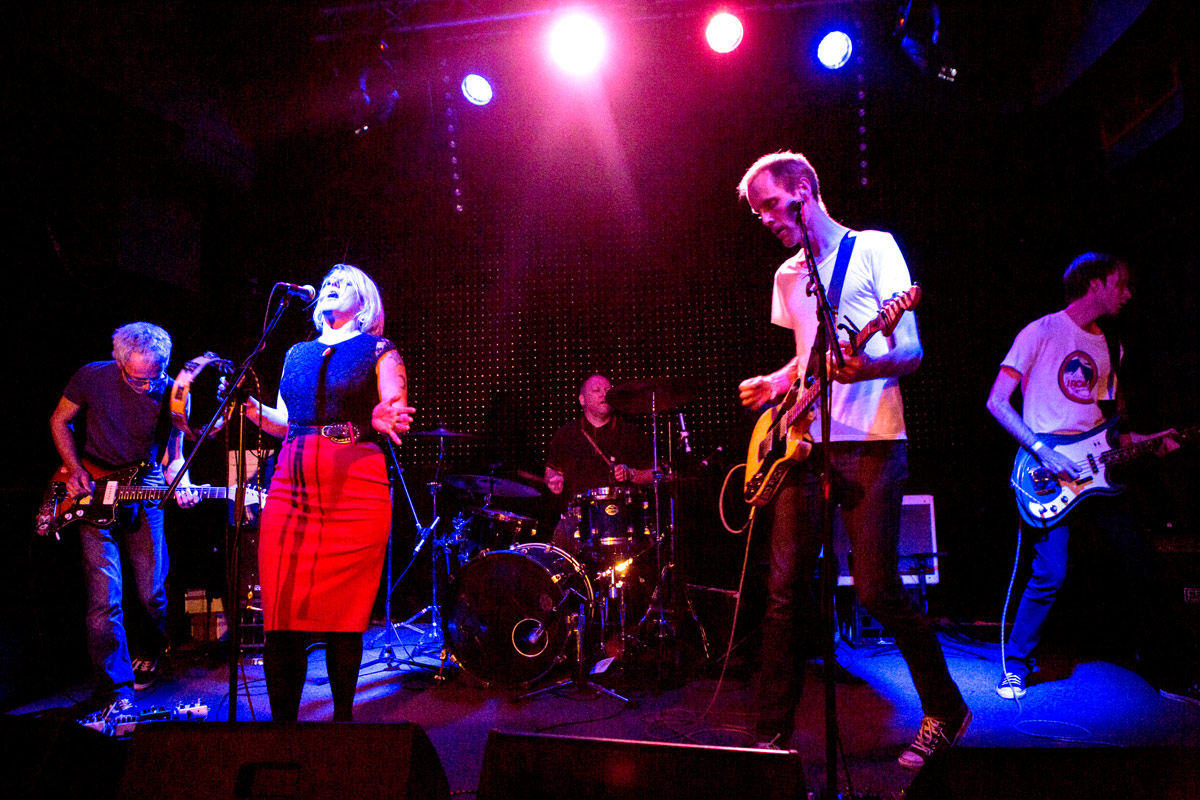 There's something strangely familiar about the new album 'The Haze', from Brisbane wunderkinds WE ALL WANT TO. It's there in the lines of the opening track, the golden memory of a summer of innocence, of teenage love, burning sand, cloudless skies.
It's a half-imagined recollection of other days, viewed through the skewed prism of time and perhaps a late-afternoon buzz. Evocative, compelling and urgent, it's the sound of a band hitting new heights as songwriters and performers. There's more focus on guitars, and a new directness to what they're saying.
So by now you know the story – a collective of sorts, more than the sum of its parts – not quite a super-group, but definitely one worth knowing about. Their previous two albums were widely praised, both in Australia and in the US where they made quite a splash on college radio.
Their 2012 album 'Come Up Invisible' made the AMP long list, was a finalist for Queensland Album of the Year, and shifted a serious number of albums for an indie release. This is whip-smart rock music, made for all kinds of audiences in all kinds of places.
After the success of 'Come Up Invisible' , WE ALL WANT TO gigged heavily all over Australia, as well as presenting some wildly-successful theatre shows in their hometown of Brisbane.
A burst of songwriting in early 2014 prepared the way for the recording of 'The Haze' which was again done at The Shed in Brisbane, then mixed with Wayne Connolly in Sydney. The band's third album is 39 minutes of concise, literate and intelligent songs, full of meaning and deliberate imagery.
Take Skye's fragile and glorious "Remove The Arrow", vulnerable yet tough, or the empathy of "Wish You Didn't Go Straight", which beautifully captures the pain of moving away from the life you once had. Sure, there's heartbreak here, but it's balanced with a wry smile – time has healed these wounds, and this is the sound of a band comfortable with their choices and confident enough to share it all with you.
There's a real power to this record, and it pulls off the neat trick of being both clearly innovative and deeply familiar, much like their intimate yet explosive live shows.
'The Haze' was released in May to universal acclaim with amazing reviews and extensive airplay on Double J and community radio around the country. The national album tour saw the band hailed as being in career-best form, and the album continues to pick up fans and airplay. Stay tuned for more show and festival announcements through to December.