Arron Bool: Guitar. Skye Staniford: Voice & Guitar. Dan McNaulty: Drums. Tim Steward: Voice & Guitar. Scott Mercer: Bass.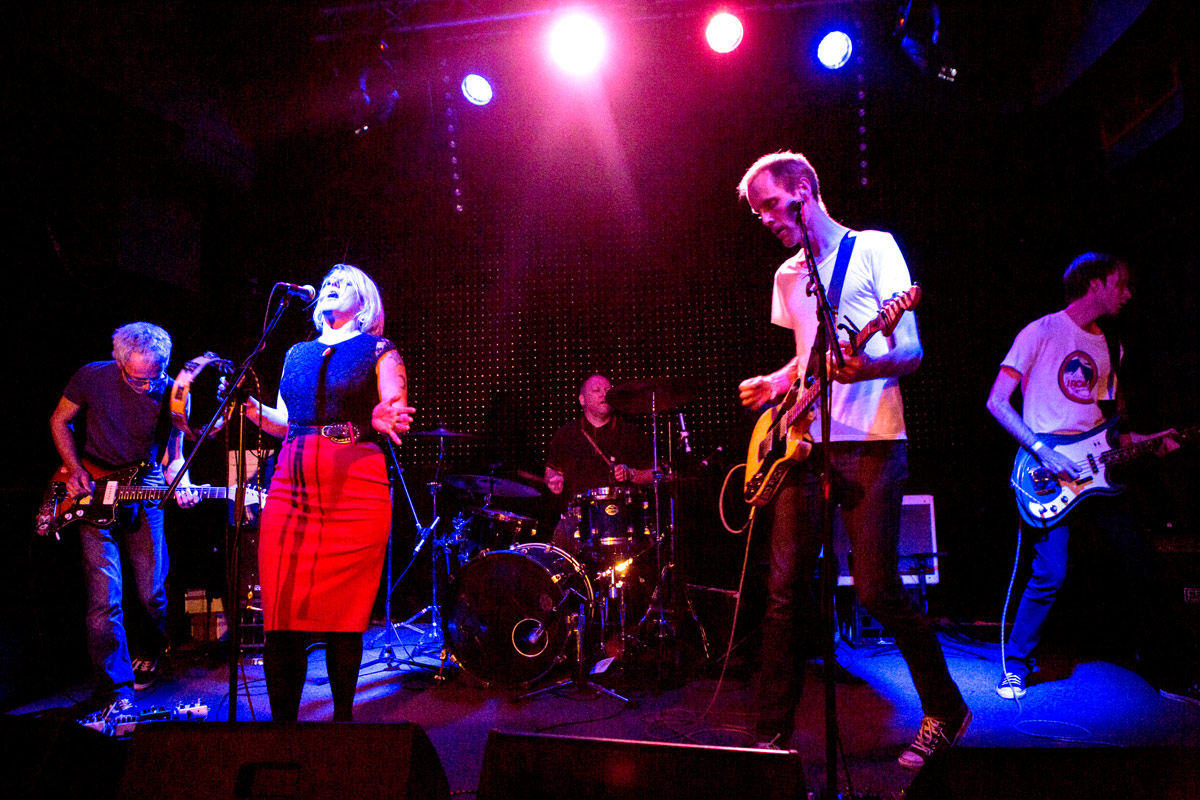 "WE ALL WANT TO have always found a way to regroup around the core of founders Steward, Staniford and drummer Dan McNaulty. On this recording their two newest members shine; with songs and playing like this we're in for an exhilarating ride."
It's been a while between albums for Brisbane's WE ALL WANT TO – the critically-acclaimed The Haze came out in 2015. However, March 1st saw the release of their fourth long-player, On The Dots.
It's a significant change of pace and sound for this much-loved outfit – a sharp left turn that replaces layered guitars and rock moves with a sparser, more reflective and personal set of songs.
There's a sense of the local, the personal, the vulnerable and the difficult all buried in the grooves of this record. Unintentionally, it has become a document of perseverance and determination, the pursuit of a vision that at times was almost impossible to define, let alone deliver. But deliver it does…
The songs come in from – literally – opposite ends of the earth..
Tim's were written in England, during his Grant McLennan Fellowship trip. He re-established contact with the essence of London, under grey skies, surrounded by impacted layers of history, boredom, dirt and grime.
"It really made sense to me why English songs sound like they do, a lot of minor keys and subtle elements, with the occasional ray of sunshine busting through.. I ended up writing a lot about the boredom, monotony and small-stuff of everyday life, as well as history and the way that history drags you down or holds you back. Also, memories again, and that "rose-coloured glasses" thing which is a part of everyone."
Skye's songs are her collected observations and come-away emotions from living solo on the desolate south coast of NSW, amid a period of soul searching. "My songs came through in a time of loss and isolation. Think of a wine – stained notepad in a muddy cold caravan in the middle of nowhere. Those songs were gradually realised, fleshed out and honoured by my band mates, who kept working on them even when I wanted to let them go."
She conveys  feelings of aloneness, taking stock of her life, and searching out the strength to move on.  As an example, 'Bottles' is exactly as it sounds – an account of struggle and fear and insecurity laid bare. Approach with caution. Listen with empathy.
"Up and out we emerge from the dark back into the light. Life can get good again if you let it.."
On The Dots is the first album recorded with bass player Scott Mercer and guitarist Arron Bool, whose contributions have been critical to defining the more stripped-back sound of this version of the band. The album started life in a cottage in rural Uki, NSW where 15 new songs were laid down mostly live, over a week in October 2017. The following year saw them completed, uncompleted, rebuilt, revised, re-arranged and overdubbed in studios all over Brisbane, before mixing duties were shared out between Magoo, Bryce Moorhead and Keelan Sanders.
The band sounds like a new outfit, Tim and Skye's vocals interwoven more than ever before, melodies entwined over subtle yet solid rhythms, and Arron's guitar floating across the songs, chiming and darting through the gaps. You can hear all the time spent on arrangements, as songs start in one place and change shape to become something wonderful and unexpected.