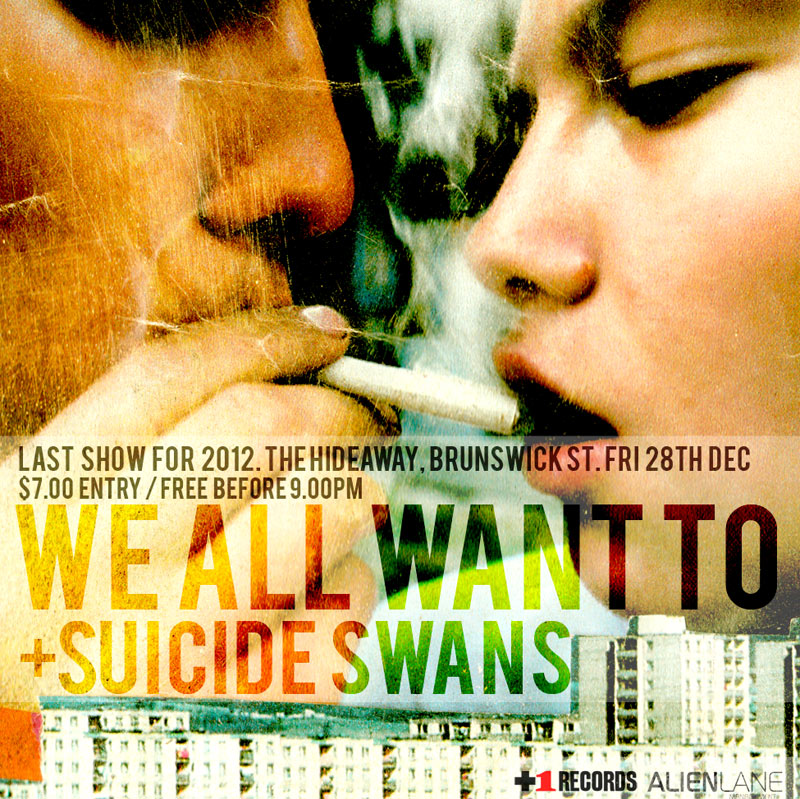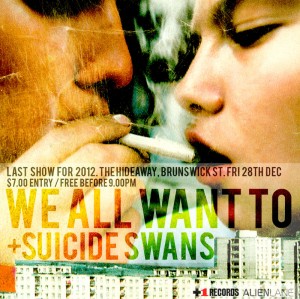 Thanks to everyone who came and saw us on tour, that was awesome, you rock!
We have one Brisbane show left for the year, and we want to make it a special one. Keep it free: FRIDAY DEC 28th at The Hideaway. It's with one of our favourite bands.. SUICIDE SWANS. It should be an awesome night.
To celebrate the year's end if you buy the album any time in December, on CD or Vinyl, you will get a Free Ticket to this show. Go here and enter "hideaway" in the "special notes" section of your order confirmation.