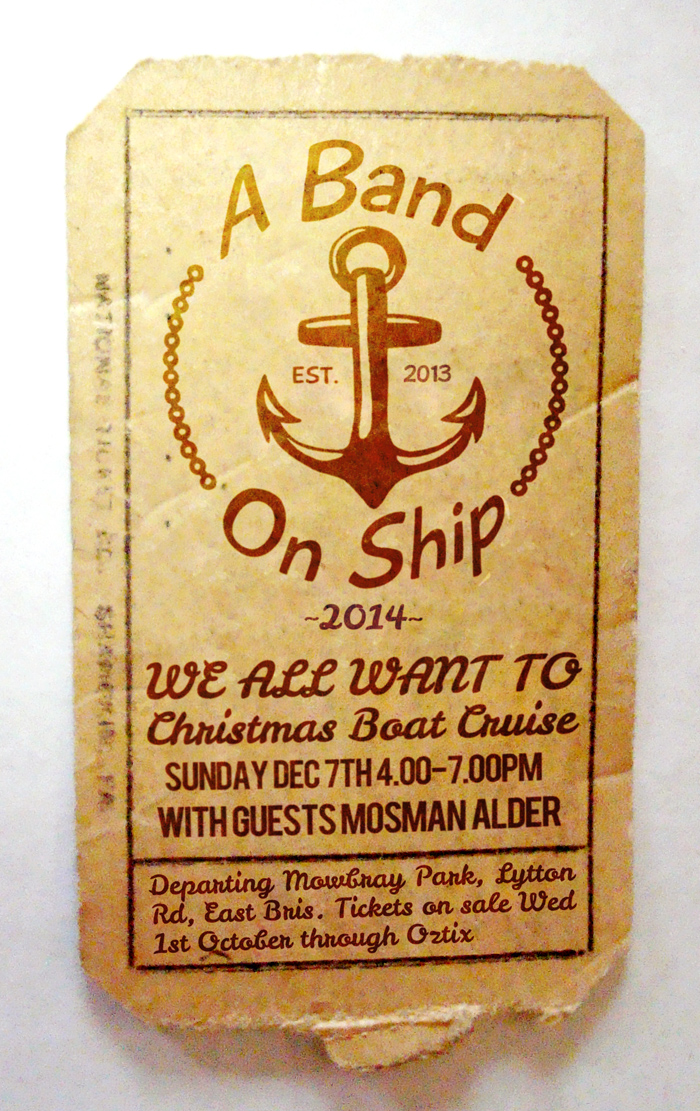 Last year we got together on a boat, chugged up and down the river, and blasted out our easiest 12 songs whilst drinking $4 beers and eating $1 packets of chips.
It ruled. So much in fact that we're doing it again for our last gig of whgat has been a very busy year.
Get your rickets early, this isn't to be missed!
*Tickets on sale too..
Kids welcome too, for free! (we'll keep it clean).
Boarding 4.00pm, ends 7.00pm.
Mowbray Park, East Brisbane.